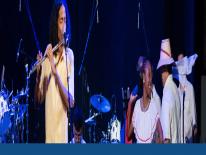 The DC Commission on the Arts and Humanities produces a number of events annually that reflect the interests of the multicultural community and enhance the quality of life in the District of Columbia.
Current Programs and Events
Previous Programs and Events
_______________
Top banner: Verny Varela performing at Labor Day Weekend Music Festival. Imagine Photography.