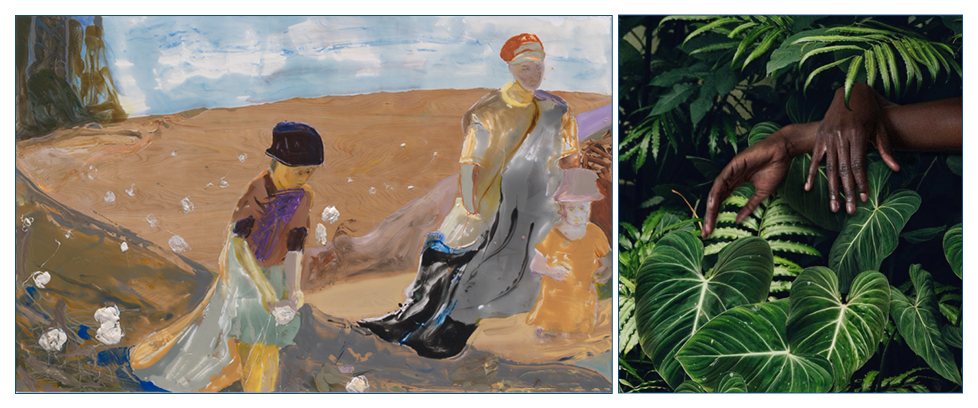 February 22 – April 14, 2022
Curated by Julio Valdez
Funded by an Art Exhibition Grant from the DC Commission on the Arts and Humanities.
This exhibition will be on view in the 200 I Street Galleries and on the CAH virtual platform.
Resilience and Uncertainty brings together the work of six contemporary artists from Washington DC and New York City whose works shows us how essential art can be in overcoming adversity and difficult times. Working in printmaking, textiles, photography, ceramic installation and painting, their work addresses notions of resilience and uncertainty, both in the Caribbean and the United States.
The exhibition presents how these six artists from different generations and cultural backgrounds are coping with the turbulent times we are all experiencing since early 2020. They have overcome adversity and inner conflict, channeling these trials into amazing works of art. The selection of works exemplifies how the artists have turned the uncertainty of recent times into an incredibly prolific creative period. These works pay attention to the richness and variety of technical, conceptual and personal styles that each artist brings to the exploration of the exhibition's theme in their chosen medium.
Featured artists:
Felix Angel, Mildor Chevalier, Patricia Encarnacion, Eric Finzi, Dominie Nash, Ezequiel Taveras
PUBLIC PROGRAMS
All programs, except the virtual poetry reading, will take place at the 200 I Street Galleries
(unless DC Health guidance requires otherwise).
Exhibition Opening
Friday, February 25, 6-8 pm (Click here to RSVP)
Exhibition guided tour with curator and artists
Friday, March 4, 5-7 pm (Click here to RSVP)
Virtual poetry reading exploring the theme of the exhibition
Saturday, March 5, 2-4 pm (Click here to RSVP)
Non-toxic Printmaking Monotype workshop with Julio Valdez
Thursday, March 31, 3-5 pm (Click here to RSVP)
Closing Reception
Thursday, April 14, 6-8 pm (Click here to RSVP)
With music performance of "The Year of Seeing Clearly" by DC musician Eric Maring
The District of Columbia Commission on the Arts and Humanities (CAH) values and supports the right of freedom of expression. CAH does not give editorial direction to grantees regarding their grant-funded projects, nor does CAH censor participating artists' works. The exhibition may contain images, materials, and/or subject matter that may be considered sensitive to some audiences.
_____________________
Top Images from left: Eric Finzi, She Jess Works fer Pleasure, 2019, Epoxy resin on wood, 42 x 66 in. | Patricia Encarnacion, Por la sombrita, 2019, Digital collage, 30 x 40 in.