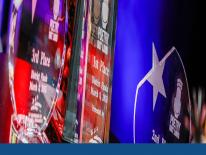 Poetry Out Loud™ National Recitation Contest
2021 District of Columbia Finals
Tuesday, March 9, 2021 | 7:30 - 9:30 pm
_____________________
And the Winners of DC Finals are:
First Place: Saquoya Gorham, 9th grade - Duke Ellington School for the Arts
Second Place: EJ Sloop, 10th grade - District of Columbia International School
Third Place: Oscar Lloyd, 12th grade - St. Anselm's Abby School

Watch the Livestream on CAH's Facebook and YouTube pages. The semifinals this year are May 2 and the finals May 27. Please follow here for more information https://www.poetryoutloud.org/
_____________________
The DC Commission on the Arts and Humanities (CAH) proudly presents the District of Columbia Finals for Poetry Out Loud™ in partnership with the National Endowment for the Arts and the Poetry Foundation.
The competition starts at 7:30 pm and will feature performances by local artists and arts organizations. High school students from DC public, charter and private schools will compete at the finals: Banneker High School, Capital City Public Charter School, District of Columbia International School, E.L. Haynes Public Charter School, St. Anselm's Abbey School and KIPP DC: College Preparatory.
About Poetry Out Loud™ - Poetry Out Loud is a national competition that seeks to foster the next generation of literary readers by capitalizing on the latest trends in poetry - recitation and performance. The program builds on the resurgence of the oral art form of poetry, as seen in the slam poetry and spoken word movements. The program invites these dynamic aspects into the classroom, where teachers engage students through classroom memorization, performances and competition.
About the Competition - The National Endowment for the Arts and the Poetry Foundation have partnered with the DC Commission on the Arts and Humanities (CAH) to support Poetry Out Loud, a FREE high school program which encourages the nation's youth to learn about great poetry through memorization and recitation. This dynamic program helps high school students master public speaking skills, build self-confidence, learn about their literary heritage, and compete for more than $100,000 in awards.
Each Winner at the State Level Will Receive:
· A $200 cash prize
· A $500 cash stipend for their school to purchase poetry materials
· An opportunity to compete at the 2021 National Finals for the title of National Champion and a $20,000 prize
For more information, please contact Alorie Clark at [email protected] or (202) 671-2304.