Heather Mae (Mile One) was once just a folk songwriter with a ukulele but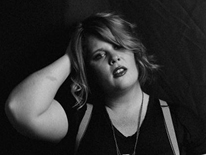 after recovering from vocal nodules – which left her unable to sing for two years – she is stretching the limits of her music and her voice. Her newest EP, titled "I AM ENOUGH", is a collection of five anthemic songs that encourage the listener to search for the best version of themselves while also shaking their hips to a new wave of pop – think Tegan & Sara, meets Sara Bareilles, with the vocal tenacity of Etta James. Each song is lyrically anthemic and features Heather Mae's brassy voice a la Etta James. Noted as an "empowering artist" by FLURT Magazine and "charming" by The Washington Post, Heather Mae is using her music to shed light on issues that are close to her heart such as body positivity, mental health, LGBTQ rights, and redefining what it means to be "good enough". Mae has performed at many distinguished festivals including Kerrville and Falcon Ridge Folk Festival, Utah Pride and Cinema Systers Film Fest.
Sara Curtin is a DC musician and current Artist Fellow sponsored by the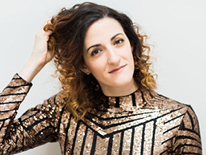 DC Commission on the Arts and Humanities. Her 2015 solo album "Michigan Lilium" spent 3 weeks in the CMJ college radio Top 200. She has been featured in American Songwriter and Glide Magazines, The Washington Post, as well as many other national and local publications. She was a Strathmore Artist-In-Residence with her folk duo The Sweater Set and has toured the US, UK and Ireland, and has performed at The Kennedy Center, the 9:30 Club, The Barns at Wolf Trap. She is currently working on a new album due out later this year.