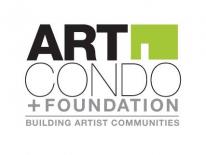 Title of Artist Call: Opportunity for Creative Professionals
Organization: ArtCondo
Call Summary: ArtCondo (www.ArtCondo.com) is a real estate initiative that helps creative individuals purchase Professional Timeshares in a NYC creative building community. One Month Professional Timeshares are a new way for national and international artists and art professionals to keep a foot in the NYC art-market to create, exhibit and/or sell their creative "wares" to collectors, gallery owners, and creative industries. Fine artists, gallery owners, writers, dancers, musicians, designers, architects, research scientists, teachers, artisans, non-profits and more are all invited to participate. Sign up at www.ArtCondo.com to learn more.
Who Can Apply: Open to Everyone
Discipline: Visual Arts
Submission Deadline: December 24, 2017
For more information, please contact, Michele Gambetta at [email protected] or visit http://artcondo.com/sign-up/