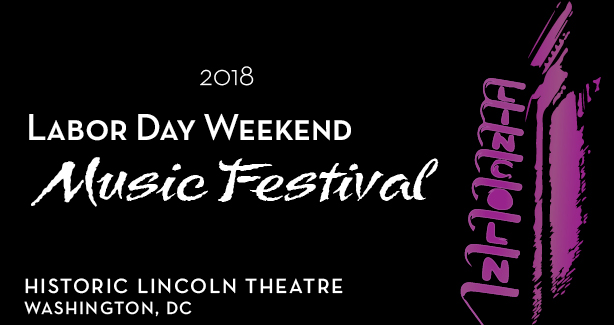 Request for Qualifications
2018 Labor Day Weekend Music Festival
The Labor Day Weekend Music Festival is a series of three family-friendly musical concerts to be held at the Lincoln Theatre in Washington, DC, August 31 - September 2, 2018. The festival showcases the diversity of musical genres and styles performed in DC and the surrounding area, and will be presented free to the public.
The DC Commission on the Arts and Humanities (CAH) invites musical artists/groups working in all genres of music to apply to be considered for inclusion in the festival. Selected artists will be expected to perform approximately 45 minutes of live music.
Applications must be submitted online via SlideRoom.
Submission Deadline: Friday, June 8, 2018 at 4:00 PM EDT
For additional information or assistance, please contact Jeffrey Scott, CAH Chief of External Affairs at: [email protected] or 202-724-5613.