Executive Director, Commission on the Arts and Humanities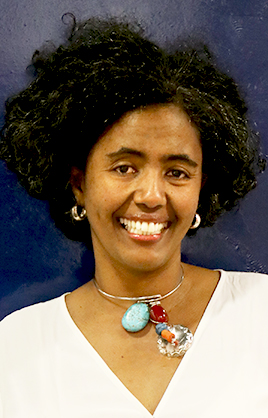 Executive Director Heran Sereke-Brhan has spent over two decades studying and conducting research on African histories and cultures. She grew up enjoying music and theatre performances in Addis Ababa, Ethiopia, where many of the artists were family members or friends. She understood early on the power of the arts to nurture the imagination and create community. To honor their lives and contributions, Heran later helped stage performances and compile and edit works of notable Ethiopian writers and playwrights.
Heran joined the Commission on the Arts and Humanities (CAH) as Senior Grants Officer in July 2017. Prior to joining CAH, she served as Deputy Director for the DC Mayor's Office on African Affairs. She has worked at such cultural and educational institutions as the School for International Training's Study Abroad Program, the Harn Museum at the University of Florida, Addis Ababa University, and the Smithsonian's National Museum of African Art.
Heran holds a PhD in History with minors in African American and Caribbean History and African Art History from Michigan State University.