Sara Ghebremichael is a singer-songwriter native to Washington, DC.
Her appreciation for American and African roots music, especially the blues, plays a big part in her original work. Sara uses storytelling through soulful vocals with banjo accompaniment to explore human conundrums. While her original songs stem from the contemporary moment, they are grounded in traditional styles and sounds.
Smoke-D, Darrell Brawner, is a rap artist whose lyrics ranges from hardcore Gangsta Rap to a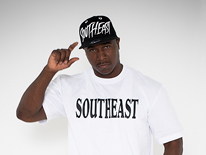 more serious, but less explicit style. Darell has written and recorded several albums, including his first EP Being Judged by Haterz, his signature The Bio and his current project, The Bio II. His music and videos can be found in various music outlets, such as CDBaby, YouTube, Google +, Soundcloud, Rhapsody, and on his social media sites.
Gramophonic is a DC-based, Americana band founded in 2011.
Our lively bunch includes a cello, accordion, mandolin, fiddle, a couple guitars, lots of percussion, a tap dancer, and an assortment of Afghan/Central Asian instruments, depending on the night. As a group of DC foreign policy wonks (80% of us are current or former diplomats) we are passionate about the cultures and countries we have encountered in South and Central Asia and about blending these experiences with American folk, blues, and roots music. Along with the internationally renowned rabab player Qais Essar, we are also the stage band for the folk rock opera Tear a Root From the Earth composed by Gramophonic founder Johnny Walsh in collaboration with Essar and Gramophonic. This musical tells the story of how 40 years of American decisions affected generations of one family in Afghanistan. We care deeply about Afghanistan, a country which has touched us all in particular ways, and we love sharing that story with audiences but first and foremost, we love to rock out.