Sara Curtin is a DC musician and current Artist Fellow sponsored by the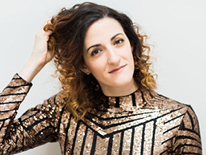 DC Commission on the Arts and Humanities. Her 2015 solo album "Michigan Lilium" spent 3 weeks in the CMJ college radio Top 200. She has been featured in American Songwriter and Glide Magazines, The Washington Post, as well as many other national and local publications. She was a Strathmore Artist-In-Residence with her folk duo The Sweater Set and has toured the US, UK and Ireland, and has performed at The Kennedy Center, the 9:30 Club, The Barns at Wolf Trap. She is currently working on a new album due out later this year.
Nikhil Baviskar and Ross Anderson have been performing together since 2015. First, as work colleagues, and then,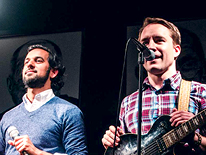 with The South Asian Performing Arts Network (SAPAN) Institute. They have been seen in many of SAPAN's recent performances, including FORCES (2016), and FRACTURE (2017, 2018). Both of these original shows included dance, and theatre. Nikhil & Ross were also featured as artists with MetroPerforms! in 2016. This included a trip to the Kennedy Center's Millennium Stage in the same year.
Malik Davage grew up in a rough area of Washington DC. During his childhood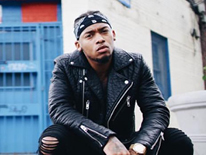 he had the encouragement of his brother, classmates and teachers at school to pursue singing. He was named All-City Honors chorus in middle school. He blew the roof off the assembly hall at his eight-grade talent show at Alice Deal Junior High School when he sang Marques Houston's Circles, and decided he had the chops to turn pro. He recorded his first song as a student at Delaware State University, and also performed on BET's 106 & Park four times. After graduating, he moved back home and sang for any gig he could get his hands on, including openers for Monica Brown and Rico Love, a halftime show for the Wizards, and the national anthem during DC's Turkey Bowl.
Davage got a preliminary audition with The Voice last year in New York where producers invited him to Los Angeles for the recorded blind auditions.
Since the The Voice Davage has dropped a new EP titled Open Call. Davage hopes his new platform will help people see DC in a new light.