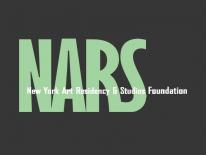 Title of Artist Call: Emerging Curator Exhibition - Open Call
Organization: NARS Foundation
Call Summary: NARS Foundation is currently accepting applications for our Emerging Curator Exhibition. The Emerging Curator Program offers an individual or curatorial collective the opportunity to curate a conceptually cohesive group show in the NARS Foundation Gallery. The aim of the program is to encourage new dialogue and to create a platform for emerging curators and artists to experiment and exchange ideas. Open to US and international curators, no prior curatorial experience is required. An experienced curator on staff will be available to provide mentorship and support, along with a modest curatorial fee.
The Emerging Curator exhibition is scheduled for Spring 2018. Previous exhibitions and application link can be found at http://www.narsfoundation.org/exhibition-programs/.
Who Can Apply: Open to Everyone
Discipline: Visual Arts
Submission Deadline: May 1, 2017
For more information, please contact Eriola Pira at [email protected] or visit http://www.narsfoundation.org/