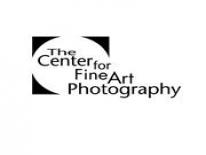 Title of Artist Call: Photography as Response | INTERNATIONAL CALL FOR ENTRY
Organization: The Center for Fine Art Photography
Call Summary: CALL FOR ENTRY THEME | Photography As Response Photographic art as response to environmental concerns, human rights, personal freedoms, religions, governments and the global human condition. Send us your photo-based work that fits the call. All genres, subjects, capture types and photographic processes both traditional and unique are eligible for selection by the juror, Christy Havranek, Photo Director of the Huffington Post. Let's start some much needed conversations!
JUROR | Christy Havranek
Christy Havranek is the Photo Director at the Huffington Post. With 17 years experience in photo and digital media, she has previously worked in a variety of industries, all centered on photography: Frommer's Travel, NBC Universal, Polo Ralph Lauren and Bloomsbury Publishing, among others.
ABOUT THE CENTER FOR FINE ART PHOTOGRAPHY Founded in 2004 by photographers, The Center for Fine Art Photography is a nonprofit 501(C)(3) photography organization. We provide support to photographic artists through exhibition, promotion, portfolio reviews, publication, education and connection to a large community of other artists, curators, gallery owners and photographic professionals. Open Tues-Sat, Free.
SELECTED ARTIST IMMERSION WEEKEND
Artists selected for exhibition by our Juror are invited to attend the Artist Immersion Weekend. The Immersion Weekends include a Public Reception followed by a dinner on the town, a Private Portfolio Review with the juror, Christy Havranek, and Hamidah Glasgow, and a group Portfolio Share with Professional Development Discussion. All selected artists are included in the Main Gallery Exhibition and Online Gallery seen by an international audience.
JUROR'S AWARD: $400
DIRECTOR'S AWARD: $200
Honorable Mention Awards: 1-year membership and submission to a Call for Entry.
In addition artists' selected for the exhibition will also receive:
Promotion on The Center's large social media platforms.
Professional installation images for your use.
In-gallery and online exhibition with links to artists' websites Press releases are sent to artists' choice of media outlets.
SUBMISSION | ENTRY FEE
MEMBERS | $29 for the three images
NON-MEMBERS | $36 for the first three images ADDITIONAL IMAGES may be submitted for $9 each for members and $10 each for non-members. There is no limit to the number of images that may be submitted.
IMPORTANT DATES
Entries Due | April 26, 2017
Notice Of Acceptance | May 11 2017
Exhibition Dates | October 6 – November 11, 2017 Public + Artists' Reception | November 10, 2017 Selected Artist Reviews | November 11, 2017
Image Upload Guidelines
All images are securely submitted online on our website. To submit images visit our home page at c4fap.org and create a free account or login to your existing account to begin. Further instructions are available in the Calls for Entry Section of our website.
Eligibility: Our calls for entry are open to all photographers world wide, both amateur and professional. The Center invites photographers working in all mediums, styles and schools of thought to participate.
Exhibit Prints: In order to be included in the online gallery or to receive an award, you must provide a professionally printed and presented image for gallery exhibition. The Center recognizes that some work is non-traditional and the presentation type is integral to the work. To encourage participation by photographers from around the world, the Center offers optional, professional, printing and framing services. Additional details will be provided upon request.
Acceptance Notice: Everyone who submits will receive an email notification of which images were accepted. Accepted images will be posted on the Center's website.
Image Credits: Ervin A. Johnson and Benjamin Rasmussen
USE RIGHTS: Each artist retains all copyrights to their own images. Artist's recognition is provided with any use. By submission for jurying, artists whose submissions are chosen for the exhibition grant The Center for Fine Art Photography the right to use their images for the purpose of promoting the artist, promoting the Center's programs, promoting exhibitions and subsequent display on the Center's website of current and past exhibitions. Promotions and images may also be placed on social networks for The Center for Fine Art Photography with artist credit.
Visit: http://www.c4fap.org | Email: [email protected] | Phone: 970.224.1010 | Closed Sunday and Monday
Who Can Apply: Open to Everyone
Discipline: Photography
Submission Deadline: April 26, 2017
For more information, please contact Sunshine Divis at [email protected] or visit http://www.c4fap.org/