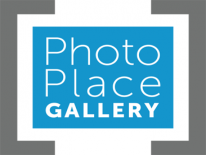 Title of Artist Call: In Honor of Trees
Organization: PhotoPlace Gallery
Call Summary: This is a call for images that celebrate trees in all their forms, all their locations, and all their seasons. All methods of capture and processing are welcome. Juror Laura Valenti is a photographer, curator, educator, and arts director. She works as Outreach Director at Photolucida, a nonprofit that works to build connections between photographers and the gallery and publishing worlds. She teaches online courses that focus on helping photographers identify sources of inspiration and reach photographic goals. She also lectures about photography and the creative practice. As a long-time photographer, she has an intimate perspective on the creative process and can work with emerging photographers to develop their skills as well as their creative voice. Laura curates photography exhibitions around the country and internationally, and frequently serves as a juror for photography competitions in the U.S. and abroad. She has juried for Center's Director's Choice Awards, Photo District News, The Oregonian, Critical Mass, Rangefinder Magazine, LightBox Photographic, and more. She has also served as a reviewer at various portfolio review events, such as Houston FotoFest, Review Santa Fe, and Photolucida.
Laura Valenti will jury In Honor of Trees. She will select 35 images for exhibition in the gallery, and an additional 40 images for exhibition in our online gallery. The Juror's and Director's Awards and up to three Honorable Mentions will be awarded. All 75 selected images will be reproduced in the exhibition print catalog and remain permanently on our website, with links to photographer's URL. Gallery exhibition opens June 7, 2017.
Who Can Apply: Open to Everyone
Discipline: Photography
Submission Deadline: April 24, 2017
For more information, please contact James Barker at [email protected] or visit http://photoplacegallery.com/in-honor-of-trees/