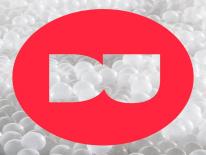 Title of Artist Call: "Post Fact"
Organization: Dupont Underground
Call Summary: Dupont Underground is now accepting open calls for a themed Art Exhibition titled "Post Fact." We are looking for visual artists, both local and national, whose work involves the use of data on relevant topics of today (i.e. climate change, population growth, politics, gender). These data-derived concepts will then be "fact-checked" by an independent professional fact-checker & accepted into the exhibition based on their honesty. The ultimate exhibition will be a "thoroughly fact-checked show for a post-fact world."
The tongue-in-cheek message of this show would be that if we can put together a fact-checked art exhibition, a decidedly challenging concept for a such a subjective field, then it is entirely possible for us to expect true & fact-checked statements from our governing entities.
Dupont Underground is a newly founded arts exhibition and cultural center located in the formerly abandoned trolley tunnels beneath Dupont Circle, Washington, D.C. Voted in it's first year of operation as D.C's "2016 Non-Profit of the Year", Dupont Underground aims to foster programming that engages the public in the leading contemporary expressions of visual, environmental, and performing arts. Located one mile from the White House, we endeavor to host projects and work that might not be an easy fit in the District's more conventional cultural venues.
For more information or to submit examples of your work email DU Art Director, Noel Kassewitz, at [email protected] Please title the Subject Line "Post Fact".
Who Can Apply: Open to Everyone
Discipline: Visual Arts
Submission Deadline: March 25, 2017
For more information, please contact Noel Kassewitz at [email protected] or visit http://www.dupontunderground.org