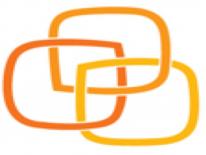 Title of Artist Call: NightVisions 2017
Organization: Flagstaff Arts Council
Call Summary: NightVisions is an art exhibition that celebrates the beauty of the night sky. As humans are increasingly afraid of the dark they are unable to enjoy it's beauty. NightVisions hopes to help close the gap between humans and the night. Showing for the sixth time, this international juried biennial exhibition is open to all artists 18 years of age or older, and to artwork in any media; 2-dimensional, 3-dimensional, poetry, photography, video, installation, etc. The exhibition is produced by the Flagstaff Arts Council in partnership with the Flagstaff Dark Skies Coalition.
How to Apply: http://flagartscouncil.org/2017/01/nightvisions-2017-artist-submission-form/

Who Can Apply: Open to Everyone
Discipline: Visual Arts
For more information, please contact Sarah Smallwood at [email protected] or visit http://flagartscouncil.org/2017/01/nightvisions-2017-call/