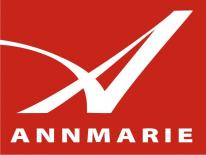 Title of Artist Call: Fairies in the Garden
Organization: Annmarie Sculpture Garden & Arts Center Call Summary:
CALL FOR ENTRIES!
Fairy houses – fairy gardens – gnome homes – elf houses – magical creations NEW! Use our EASY online form!
--FAIRIES IN THE GARDEN, on exhibit April 7 - September 4, 2017 This exhibit is open to those individuals and/or groups who have a hankering to create something truly wonderful that will be enjoyed by guests for five months. All submission in this category are expected to be constructed of durable materials and adhesives that can stand the test of time, and the enthusiastic affection of all our summer visitors. All submissions in this category are eligible for the "People's Choice Award," which will be voted on by guests throughout the summer. The award includes a $200 cash prize! In addition, all builders will enjoy free admission to the opening reception on April 7, and enjoy free admission to the Fairy House Festival on April 23. Submission in this category will be scattered amidst the woods and trails of our lovely Sculpture Garden. Creations must be delivered to Annmarie between March 30 and April 4.
Fairies in the Garden Exhibit
April 7 - September 4, 2017
Annmarie Sculpture Garden & Arts Center
In Association with the Smithsonian Institution
13480 Dowell Road, P.O. Box 99
Dowell, MD 20629
[email protected]
www.annmariegarden.org
t. 410-326-4640

Who Can Apply: Open to Everyone
Discipline: Visual Arts
Submission Deadline: March 24, 2017
For more information, please contact Jessalyn Walters at [email protected]