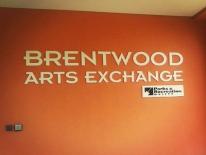 The Art of Freedom: Peace, War, and Everything in Between
Call Summary: Prince George's County has a long history of supporting our military personnel. This exhibition seeks to cultivate artistic support for veterans and active duty members to highlight the role art can play in the healing process of returning from deployment.
The exhibition will showcase artwork by veterans and the military community using the creative process to promote healing, and provide insight into artistic expression as a tool for understanding the transition from military to civilian life.
Who Can Apply: Open to Everyone
Discipline: Visual Arts
Submission Deadline: 02/27/2016
Contact Name: Phil Davis
Contact Email: [email protected]