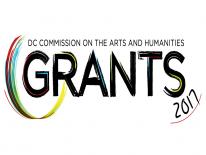 The DC Commission on the Arts and Humanities (DCCAH) will hold a series live chat sessions with the grants team to assist with completion of the FY17 grant program applications.
The next chat session is scheduled for: TBD
Applicants will have the opportunity to ask questions during the live chat about successful responses to requested information and required paperwork.
The session is not designed for programmatic questions and/or questions about FY17 first payments, interim reports or other questions.
Grants Department
DC Commission on the Arts and Humanities