Commission on the Arts and Humanities

Office Hours
Monday to Friday, 9 am to 5:30 pm
Connect With Us
200 I Street, SE, Washington, DC 20003
Phone: (202) 724-5613
Fax: (202) 727-4135
TTY: (202) 724-4493
Email:
cah@dc.gov





Agency Performance
Music on the Mall 2014
Image: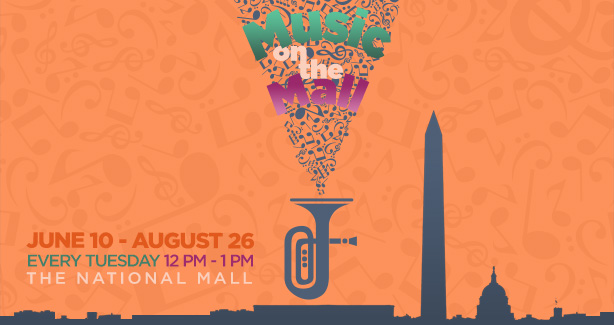 The National Mall, Alive with Music!
Featured Content Items:
Music on the Mall, Tuesdays, 12:00 – 1:00 PM
Music on the Mall is a series of performances on the National Mall that only happens during the summer. The weekly series features local artists every Tuesday from 12:00 - 1:00 PM through August 26th. The artists encompass a broad range of musical styles and backgrounds, offering something for everyone to enjoy. Music on the Mall is located at the Smithsonian Metro Station entrance, Jefferson Avenue and 12th Street, NW, and is absolutely free. Benches available so bring your lunch and join us for some fun in the sun!
Schedule:
Tuesday , June 10 RAINED OUT
Tuesday, June 17 Nila Kay (Jackson) Vocals/Guitar
Tuesday, June 24 Amadou Kouyate Instrumental African Music
Tuesday, July 1 Jeff Cramer Vocals/Guitar
Tuesday, July 8 FRESHH Youth Empowerment/Poetry
Tuesday, July 15 Hari Vasan Vocals/Guitar
Tuesday, July 22 Kendall Isadore Vocals/Violin
Tuesday, July 29 Jonathan Tucker/Split the Rock Poetry
Tuesday, August 5 Cecily Bumbray Vocals/Guitar
Tuesday, August 12 Tolulope Yeboah African/Jazz Vocals
Tuesday, August 19 Esi Afi Lydia Vocals/Keyboards
Tuesday, August 26 Herbert Johnson Acapella Vocals